We are looking for recruitment
Current job offers
Braun Maschinenbau GmbH has been developing and producing equipment especially for ecological soil cultivation in viticulture and fruit-growing for 60 years and distributes it worldwide via its own dealer network. Innovation and quality are very important in the Rhineland-Palatinate family business.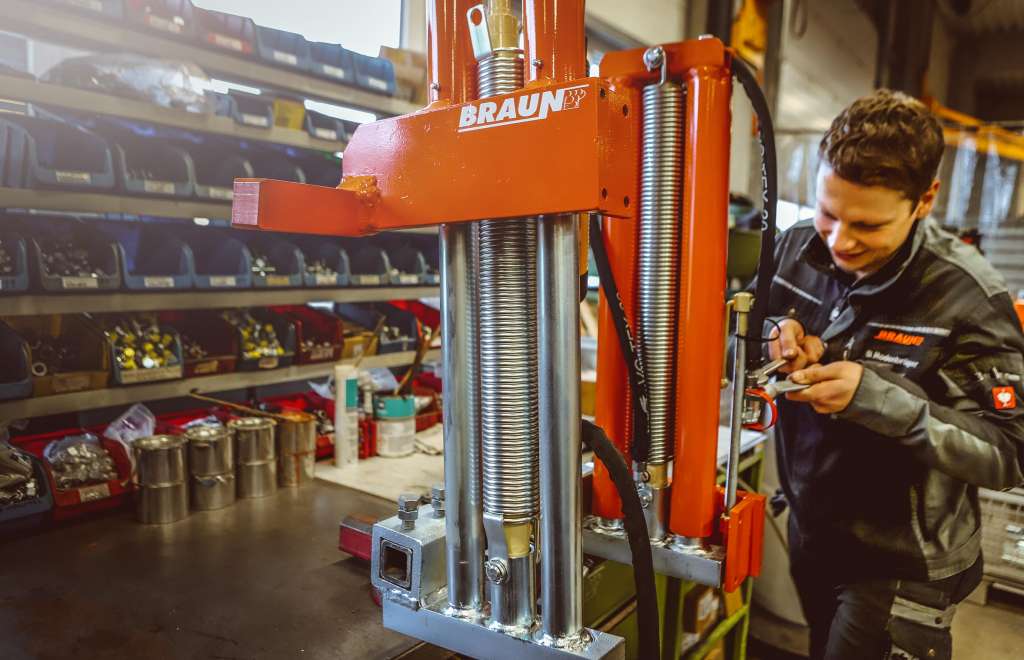 One of the strengths of Braun Maschinenbau GmbH is its support for the next generation and HR development. The company trains precision mechanics and offers young people development and promotion opportunities within the business.
Budding mechanical and industrial engineers have the opportunity within the company to write a practice-based dissertation or complete internships. In the coming season, we will once again take on a new cohort of young people so that they can complete their technical education with a mechanical engineering company.