Braun Maschinenbau
Charity project in the Philippines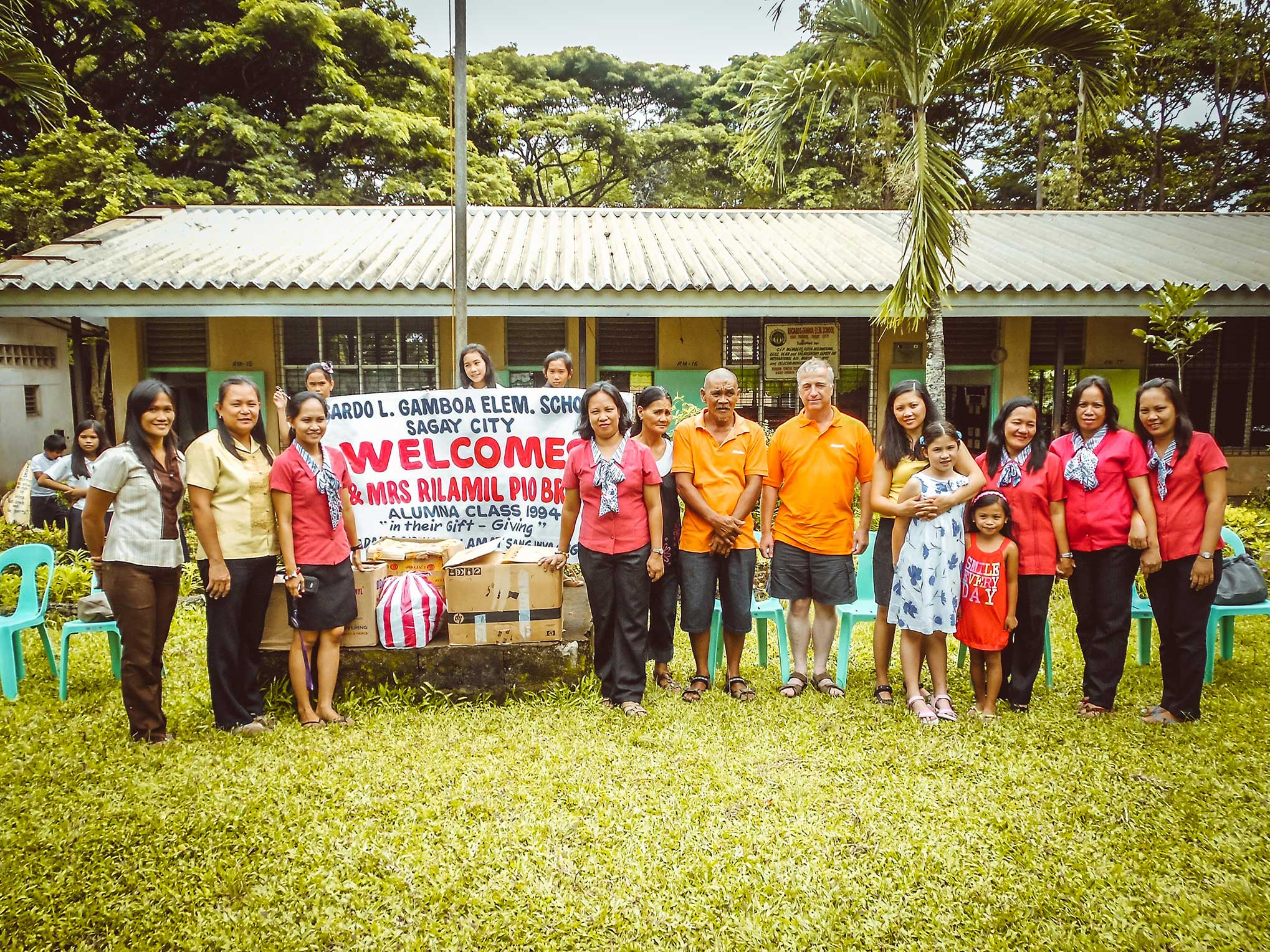 In the summer of 2008, Braun Maschinenbau got involved in a special charity campaign in the Philippines. Relamil, the wife of Stefan Braun, Jr., is Filipino by birth. She met her husband after completing university and subsequently staying in Germany. She often travels to her home country with her family. Her first-hand experience of what conditions are like there, with many families living in poverty, gave her the idea for this charity campaign.
She arranged for school uniforms to be made for the 120 first-year pupils at Ricky Elementary School in Sagay City, where most families lack the money to buy the obligatory uniform. In August 2008, the Braun family presented the schoolwear to delighted boys and girls at the school in Sagay City.
BRAUN the company plans to continue campaigning to help children at the Ricky Elementary School and their families.
In 2010, several computers and printers were delivered to the school's administration office, to facilitate everyday secretarial tasks. In 2013, educational materials were handed out to pupils at the Ricky Elementary School.
In 2013, Typhoon Haiyan hit the Philippines. This was one of the worst natural disasters that has ever befallen the region. Relamil Braun's home region was affected too. She quickly and pragmatically organised monetary donations for food, clothing and construction materials.