Clean around the vine without chemicals!
We specialise in mechanical weed control and organic soil cultivation in vineyards and orchards.
Modular for living soil!
The modular design of our equipment allows flexible adaptation to all requirements and work situations.
All the simple base units are modularly expandable for this purpose, with the result that every customer can be offered a customised and cost-effective individual solution.
Developed from practice – proven in practice
The quality of Braun products is also demonstrated by the tests they have passed at the DLG Test Center Technology and Farm Inputs (DLG Signum Test). DLG is the German Agricultural Society (Deutsche Landwirtschafts-Gesellschaft).
Several products have won the innovation award..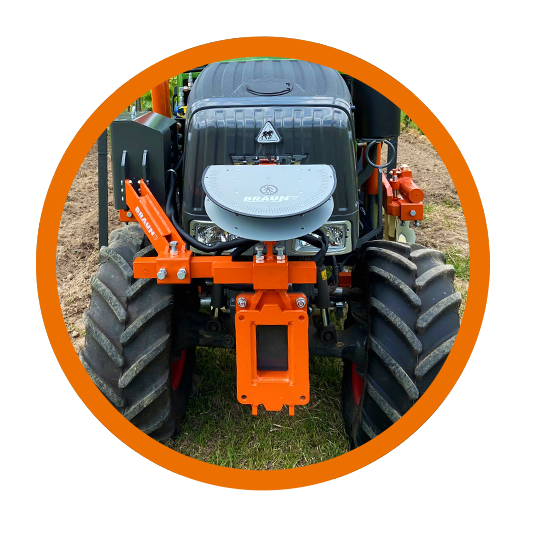 Vineyard Pilot Assistant
Better work result

Greater area coverage

Higher duration of use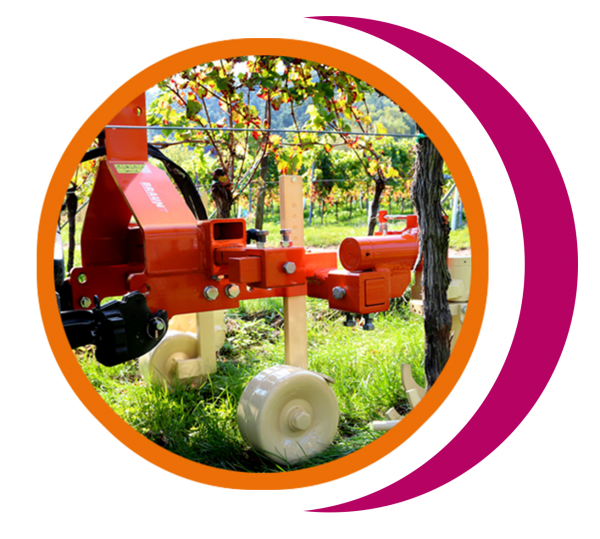 Universal Cultivator Frame UKR
Equipment carrier for front and rear hydraulics

Spring tine cultivator for easy soil cultivation