Braun Maschinenbau
The latest news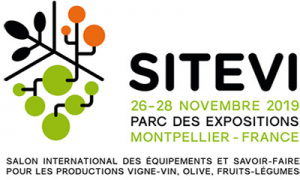 NOVEMBER 2019 | SITEVI EXHIBITION MONTPELLIER
This year, we are once again looking forward to welcoming a large number of visitors to our stand at the SITEVI exhibition in Montpellier. As well as the award-winning Vineyard Pilot Assistant, interested exhibition goers and customers can see the tried-and-tested product portfolio of Braun Maschinenbau GmbH and discover other innovations.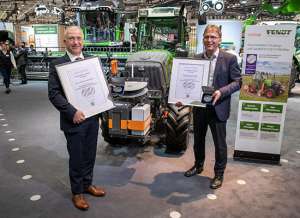 NOVEMBER 2019 | AGRITECHNICA SILVER MEDAL
Together with AGCO Deutschland GmbH, business unit Fendt, Braun Maschinenbau won the silver medal Innovation Award at Agritechnica 2019 for automated vehicle and implement control in viticulture.
The Innovation Award is presented by the German Agricultural Society (DLG) for leading innovations in the international agricultural machinery industry.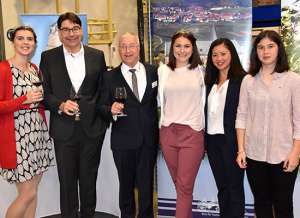 OCTOBER 2019 | MAYOR'S PRESS RECEPTION
Thomas Hirsch, the mayor of Landau, asked Braun Maschinenbau to organise and host his annual press reception. With a theme of "Made in Landau", the event highlighted particularly successful businesses that operate nationally and internationally.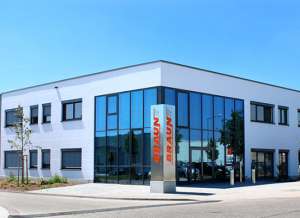 SEPTEMBER 2019 | GROUND-BREAKING CEREMONY FOR NEW BUILDING
Expansion at Landau site: in late summer 2019, construction work begins on a new production and storage facility totalling almost 3,000 square metres. The new building is scheduled to be ready for use in September 2020.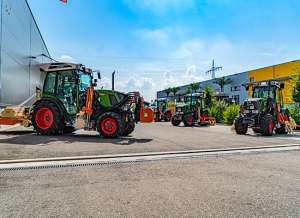 AUGUST 2019 | FENDT MEETS WINE
Exclusive presentation of a unique tractor/implement combination: well over a hundred guests accepted the invitation by Raiffeisen Waren-Zentrale Rhein-Main eG (RWZ) and VR Bank Südpfalz to get to know the unique all-in-one system by Fendt and Braun Maschinenbau for weed control in viticulture.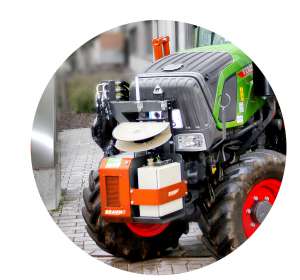 AUGUST 2019 | SUMMER VISIT BY ECONOMICS MINISTER
As part of his summer tour of the region, Dr. Volker Wissing, Minister of Economics for Rhineland-Palatinate, called in at Braun Maschinenbau. Minister Wissing was able to see at first hand our latest innovation: the Vineyard Pilot Assistant.